1 Bedroom (850 sq. ft.)
We invite you to view our beautiful apartment complex that sits in a country setting among our immaculately landscaped grounds.
2 Bedroom (950 sq. ft.)
Our property is more than just apartments, we are a community. Come and experience for yourself our one of a kind complex.
2 Bedroom (1010 sq. ft.)
Woodside Village is uniquely designed to meet the needs of a multi-generational community — from families to singles to seniors.
Woodside Village Highlights
Woodside Village Apartments in Rockwood, MI is a unique family owned neighborhood complete with pool, Tiki bar and grills. Our property also features a carwash, free heat and water. Our soundproofed one and two bedroom apartments offer updated kitchens and baths with very affordable rent which includes heat and water. We are located in the downriver area between Detroit, MI and Toledo, OH.
Heat and Water Included
Individually sound proof
Carport
All apartments include storage room
Laundry Facilities
Satellite/Cable/Internet available
Blinds are furnished
Car Wash
Clubhouse
Swimming Pool
Tiki Bar and Bar-b-que grills at pool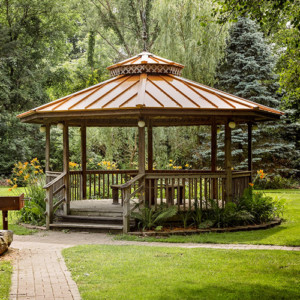 Start & End Your Day At Woodside Village
Come home to the Woodside Village apartment complex from your busy day. The Woodside community features a park-like setting filled with mature landscaping and shady trees. A secure outdoor pool area, carports and clubhouse are just a few of our extensive features and amenities.
Experience The Outdoors Everyday
Downriver Detroit's finest address. If you are looking for a great place to live in the Rockwood, Flat Rock, Gibraltar area stop by and check us out. We invite you to experience the lush green trees and flowers that are the backdrop of your home at the Woodside Village Apartments.